Ubrogepant Does Not Induce Latent Sensitization in a Preclinical Model of Medication Overuse Headache
AHSAM 2020 - Poster session
Published on September 11, 2020
---
This Medfyle was published more than two years ago. More recent Medfyle on this topic may now be available.
Key messages
This analysis examined whether repeated administration of pharmacologically active dose(s) of ubrogepant can produce medication overuse headache (MOH)-like long-lasting cutaneous allodynia in female rats
Both ubrogepant and sumatriptan effectively blocked stress-induced allodynia in a rat model of cephalic pain relevant to MOH
Unlike with sumatriptan, repeated administration of ubrogepant does not produce early or latent trigeminal sensory sensitization (cutaneous allodynia), suggesting that repeated treatment with ubrogepant is unlikely to produce the neural adaptations that underlie MOH
Presenting Author
Read more
arrow_downward
Hide
arrow_upward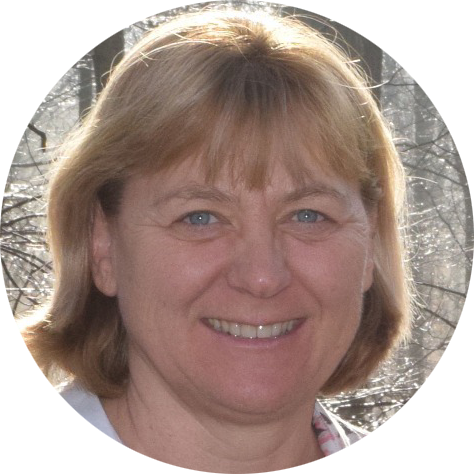 Edita Navratilova, PhD
Assistant Professor
University of Arizona
Tucson, Arizona
The main focus of my research is in the field of pharmacology, neuroanatomy and pathophysiology of acute and chronic pain states with a goal to identify neural mechanisms of pain processing that could be targeted for the development of non-addictive analgesics. Of particular interest is investigation of the endogenous brain circuits that modulate pain perception, including descending pain pathways and aversion/reward processes that influence affective and motivational aspects of pain and pain relief. Another area of my interest is in neural mechanisms of migraine pain and post-traumatic headache. Using rodent pain models in combination with advanced behavioral and neural assays including fast scan cyclic voltammetry and optogenetic and chemogenetic tools we have identified an endogenous pro-nociceptive mechanism involving kappa opioid receptor neurotransmission in the amygdala and cingulate cortex that promotes allodynia and hyperalgesia in stress-related pain disorders. Our recent studies focus on characterization of translatable preclinical models of acute and chronic migraine and post-traumatic headache and investigation of the effectiveness of preventive and acute migraine therapies.
---