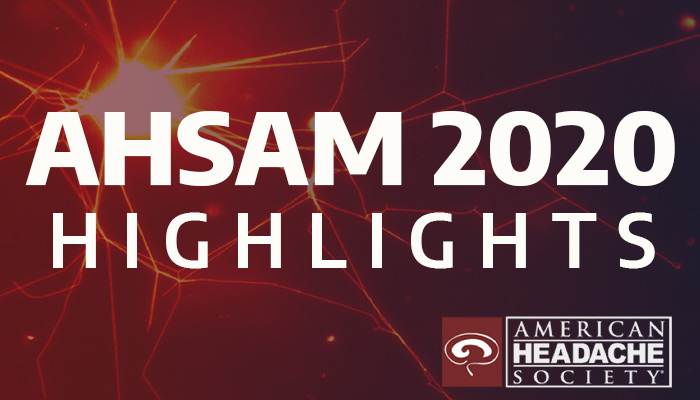 Headache
| Clinical Trials

Patient Acceptability of a Novel Upper Nasal Delivery System for DHE – Using the Precision Olfactory Delivery Device
AHSAM 2020 - Poster session
Published on July 30, 2020
---
This Medfyle was published more than two years ago. More recent Medfyle on this topic may now be available.
Key messages
TOP 301 was an open-label study of safety, tolerability, patient acceptability, and exploratory efficacy of long-term intermittent usage of nasal dihydroergotamine (DHE) mesylate self-administered over 24 and 52 weeks.
The combination product of Precision Olfactory Delivery (POD) and DHE mesylate was easy to use and preferred over current therapy
Exploratory efficacy data suggests that delivery to the upper nasal space resulted in pain freedom in 33.1% of patients, most bothersome symptom freedom in 49.1% of patients, and pain relief in 66.3% of patients at 2 hours that was sustained through 24 hours in the majority of patients.
Presenting Author
Read more
arrow_downward
Hide
arrow_upward
Stephen B. Shrewsbury, MB ChB
Chief Medical Officer
Impel NeuroPharma
Seattle, Washington
Stephen B. Shrewsbury qualified MB ChB in Medicine from Liverpool, UK and is now Chief Medical Officer at Impel NeuroPharma. He spent his first 13 years in clinical practice in primary care and pulmonary medicine before becoming lecturer at the National Respiratory Training Center. He joined Allen & Hanburys in 1993, the Department of Child Health at Southampton University and then the Department of Allergy and Clinical Immunology at the National Heart and Lung Institute in London. In 2000, he moved to the US to lead Glaxo's inhaled fluticasone and Upper Respiratory Inflammatory Disorders programs, before moving to Seattle to lead Chiron's Inhaled Antibiotic Core Team and participate in the International Pharmaceutical Aerosol Consortium (IPAC II) Board of Science, helping industry transition to HFA-propelled aerosol drugs. In 2005, he joined MAP to run 4 inhaled drug programs (notably DHE in migraine, and has patents granted on the method of use), participating in their IPO and becoming their CMO. Steve was subsequently CMO to Adamas Pharmaceuticals, AVI BioPharma (now Sarepta Therapeutics), after which he wrote a book about developing therapeutic oligonucleotides (Defy Your DNA) and most recently to Aquinox Pharmaceuticals in Vancouver, BC, who he also helped take public. Over the years, Steve has consulted for multiple US- and non US-based companies developing inhaled or intranasally administered products. 
Steve returned from Canada to work in the Pacific North West in March 2017, having previously consulted for Impel. He is leading programs in several CNS diseases (migraine with INP104, acute agitation with INP105 and in Parkinson's disease with INP103 and INP107). He is author of 1 book, over 30 papers and 120 abstracts and posters; over a dozen patents; and has supported successful grant applications totaling over $360 Million. 
Author disclosures
Read more
arrow_downward
Hide
arrow_upward
Stephen B. Shrewsbury, MB ChB: Impel NeuroPharma (Employment) (Ownership Interest (stocks, stock options, or other ownership interest excluding diversified mutual funds), Salary)
---