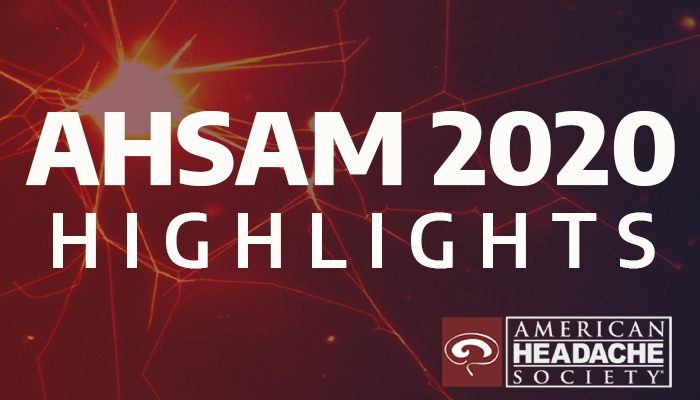 Low Rates of Rescue Medication Usage in Subjects Treated with a Single Dose of Rimegepant 75 Mg for the Acute Treatment of Migraine: Results from 3 Phase 3 Clinical Trials
AHSAM 2020 - Poster session
Published on July 17, 2020
---
This Medfyle was published more than two years ago. More recent Medfyle on this topic may now be available.
Key messages
Approximately 82% of subjects treated with a single dose of rimegepant 75 mg did not use rescue medications within 24 hours of therapy across three Phase 3 controlled trials for acute treatment of migraine.
Rescue medication use was lowest in subjects treated with rimegepant ODT; 86% did not use rescue including ibuprofen and acetaminophen.
A single dose of rimegepant 75 mg showed sustained efficacy through 48 hours.
Presenting Author
Read more
arrow_downward
Hide
arrow_upward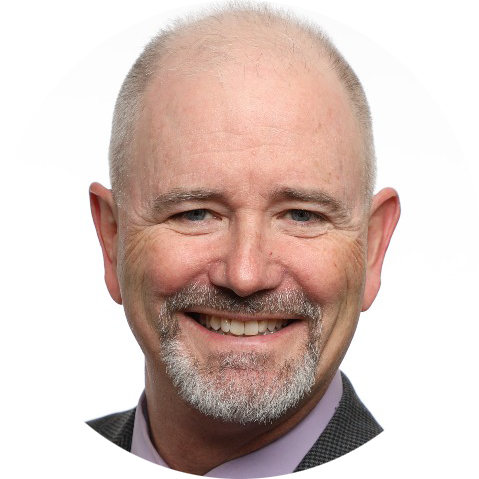 Timothy R. Smith, MD
President & CEO
StudyMetrix Research
St Peters, Missouri
Timothy R Smith, MD is President and CEO of StudyMetrix Research in St. Louis, MO. By background and training, Smith is a pharmacist, internal medicine physician, headache specialist, researcher, consultant, and healthcare business owner/executive. Dr. Smith received his Bachelor of Science in Pharmacy degree in 1983 from the University of Mississippi School of Pharmacy, and his Doctor of Medicine degree in 1989 from the University of Mississippi Medical Center. Dr. Smith completed his residency in Internal Medicine at St. John's Mercy Medical Center, St. Louis, in 1992 and received his Internal Medicine Board Certification the same year. Dr. Smith earned a Certificate of Added Qualification in Headache Management from the National Headache Foundation in 2001 and a Subspecialty Certification in Headache Management from the United Council of Neurologic Subspecialties in 2006. He has been a Fellow of the American Headache Society since 2002. 
Smith has been an investigator for more than 800 clinical trials and original research projects in his career. He has over 40 peer reviewed publications to his credit, and has written over 200 other articles, abstracts, and book chapters. He has been awarded several recognitions in the field of headache management including the Migraine Innovators Award, the NHF Lectureship Award, the American Headache Society's Kaplan Award for Research in Chronic Daily Headache, and the National Headache Foundation's Lifetime Achievement Award. He is the 1st Vice President of the National Headache Foundation and a member of the NHF Board of Directors. Other leadership activities he performs for the NHF include serving on the Executive Committee, the Research Steering Committee (chair), and the Certificate of Added Qualification Committee (chair). Smith is also a member of the Migraine Science Collaborative and an advisor to the Headache in Primary Care: First-Line Provider Education Program for the AHS.
Presenter disclosure
Read more
arrow_downward
Hide
arrow_upward
Timothy R. Smith, MD: Alder-Lundbeck (Independent Contractor (Including Contracted Research)) (Consulting Fees (e.g., advisory boards), Research Grant or Support) Allergan (Independent Contractor (Including Contracted Research)) (Research Grant or Support) Amgen (Independent Contractor (Including Contracted Research)) (Consulting Fees (e.g., advisory boards), Honoraria, Research Grant or Support)Biohaven (Independent Contractor (Including Contracted Research)) (Consulting Fees (e.g., advisory boards), Honoraria, Research Grant or Support) Charleston Labs (Independent Contractor (Including Contracted Research)) (Research Grant or Support) Electrocore (Independent Contractor (Including Contracted Research)) (Research Grant or Support) Impel (Independent Contractor (Including Contracted Research)) (Consulting Fees (e.g., advisory boards), Research Grant or Support) Lilly (Independent Contractor (Including Contracted Research)) (Consulting Fees (e.g., advisory boards), Honoraria, Research Grant or Support) Novartis (Independent Contractor (Including Contracted Research)) (Research Grant or Support) Novo Nordisk (Independent Contractor (Including Contracted Research)) (Research Grant or Support) Satsuma (Independent Contractor (Including Contracted Research)) (Research Grant or Support) Theranica(Independent Contractor (Including Contracted Research)) (Consulting Fees (e.g., advisory boards), Research Grant or Support)United Health Group (Other Activities) (Stock Shareholder (excluding mutual funds)) Vorso Technologies(Independent Contractor (Including Contracted Research)) (Research Grant or Support) Zosano (Independent Contractor (Including Contracted Research)) (Research Grant or Support)
---