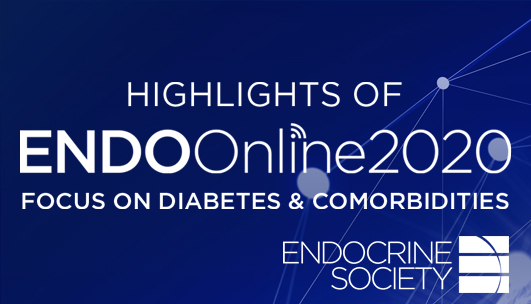 Novel Use of GLP-1 Receptor Agonist Therapy in MODY-1 (HNF4A Mutation)
ENDO Online 2020 - Poster session
---
This Medfyle was published more than two years ago. More recent Medfyle on this topic may now be available.
Key messages
The frequency of mutation carriers for HNF4A-MODY has been reported to be 1.2%.
Although GLP-1 RA has been successfully used for treatment of HNF1A-MODY in case reports, and in a crossover randomized trial, it has not been reported for use in HNF4A-MODY.
In this study, we report the first successful use of GLP-1 RA as treatment in a father and son of Indian heritage who had HNF4A-MODY. The father had a significant reduction in insulin requirements and was able to maintain treatment with daily liraglutide and basal insulin with a HbA1c of 5.9%, while the son was able to achieve sustained control with a HbA1c of 6.2% on once weekly semaglutide as monotherapy.
In both cases, patients reported a decrease in hypoglycemia frequency and severity. The mechanism of action of GLP-1 RA is downstream of the genetic defect and stimulates adenylate cyclase, leading to an increase in cAMP, and subsequent glucose-dependent increase in ATP production and insulin release.
Presenting Author
Read more
arrow_downward
Hide
arrow_upward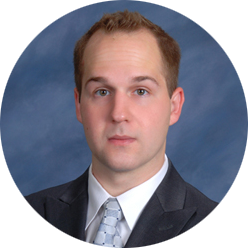 David Broome MD
Internal Medicine Cleveland, OH
 
David T. Broome, MD, a clinical fellow at the Cleveland Clinic Foundation, and Clinical Instructor of Medicine at Cleveland Clinic Lerner College of Medicine at Case Western Reserve University, shares his presentation at ENDO 2020 on Novel Use of GLP-1 Receptor Agonist Therapy in MODY-1 (HNF4A-MODY). It is a report of two patients (father and son) who were successfully treated with GLP-1 receptor agonists after the patients were no longer responsive to sulfonylurea treatment. Dr. Broome's clinical and research interests are in Type 1 Diabetes Mellitus, Atypical Diabetes and Monogenic Diabetes (including MODY), Hypoglycemia, Thyroid Cancer and Primary Hyperparathyroidism. He is dedicated to progress in scholarly work and was the recipient of the Tait Endowed Research Scholarship for his work in Diabetes (medical school), selected to the Clinical Scholars Program (in residency), and the recipient of the Endocrinology & Metabolism Institute Research Award during fellowship.
---