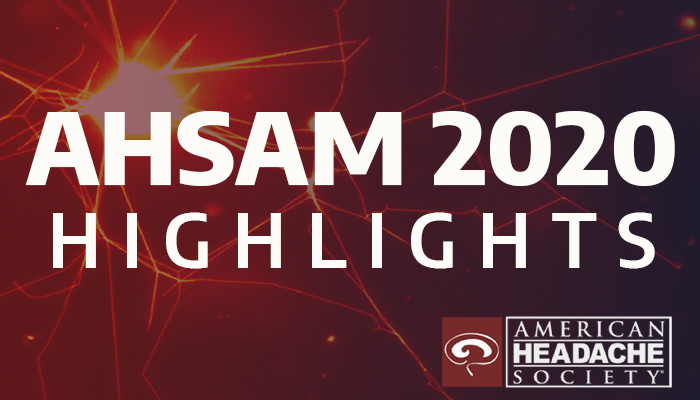 Identifying Barriers to Care-seeking, Diagnosis, and Preventive Medication Among Those with Migraine: Results of the OVERCOME Study
AHSAM 2020 - Oral session
Published on October 2, 2020 | NEW
---
In this medfyle
Expert commentary by Thomas N. Ward, MD
This Medfyle was published more than two years ago. More recent Medfyle on this topic may now be available.
Acknowledgements
Read more
arrow_downward
Hide
arrow_upward
This is a highlights summary of an oral session given at the AHSAM 2020 Virtual Annual Scientific Meeting and presented by:
Sait Ashina, MD
Assistant Professor of Neurology and Anesthesia
Harvard Medical School, Beth Israel Deaconess Medical Center
Boston, Massachusetts
The content is produced by Infomedica, the official reporting partner of ASHAM 2020 Virtual Annual Scientific Meeting. The summary text was drafted by Goldcrest Medical Writing, reviewed by Marco Vercellino, MD, an independent external expert, and approved by Jessica Ailani, MD, FAHS and Mark J. Burish, MD, PhD, the scientific editors of the program.
The presenting authors of the original session had no part in the creation of this conference highlights summary.
In addition, an expert commentary on the topic has been provided by:
Thomas N. Ward, MD
Geisel School of Medicine at Dartmouth
About the Expert
Read more
arrow_downward
Hide
arrow_upward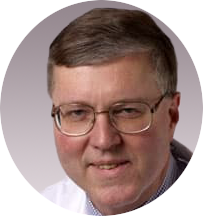 Thomas N. Ward, MD
Geisel School of Medicine at Dartmouth
Dr. Thomas N. Ward grew up in Portsmouth, NH where he attended the public school system. He graduated from Dartmouth College cum laude in 1975 and from Dartmouth Medical School with honors in 1980 and was elected a member of AOA.
He was an intern and resident in Internal Medicine at Albany Medical Center from 1980-1982 then a resident in Neurology from 1982-1985 at Dartmouth-Hitchcock Medical Center. Subsequently he practiced Neurology at Laconia Clinic in Laconia, NH until returning to Dartmouth-Hitchcock Medical Center in 1989 where he founded their headache clinic.
Dr. Ward is a Fellow of the American Headache Society and of the American Academy of Neurology as well as the American Neurological Association. He is President of the Headache Cooperative of New England and certified in the subspecialty of Headache Medicine by the United Council for Neurologic Subspecialties. He is an Active Emeritus Professor of Neurology at the Geisel School of Medicine at Dartmouth. He was the Editor in Chief of the journal Headache: the journal of head and face pain from 2013-2020. He currently sees patients at the White River Junction, VA Hospital
References
Read more
arrow_downward
Hide
arrow_upward
1. Silberstein SD, Holland S, Freitag F, et al. Evidence-based guideline update: pharmacologic treatment for episodic migraine prevention in adults: report of the Quality Standards Subcommittee of the American Academy of Neurology and the American Headache Society. Neurology 2012;78:1337-1345. 
2. American Headache Society. The American Headache Society Position Statement On Integrating New Migraine Treatments Into Clinical Practice. Headache 2019;59:1-18.
3. Dodick DW, Loder EW, Manack Adams A, et al. Assessing Barriers to Chronic Migraine Consultation, Diagnosis, and Treatment: Results From the Chronic Migraine Epidemiology and Outcomes (CaMEO) Study. Headache 2016;56:821-834. 
4. Lipton RB, Serrano D, Holland S, et al. Barriers to the diagnosis and treatment of migraine: effects of sex, income, and headache features. Headache 2013;53:81-92. 
5. Lipton RB, Stewart WF, Diamond S, et al. Prevalence and burden of migraine in the United States: data from the American Migraine Study II. Headache 2001;41:646-657. 
6. Stewart WF, Lipton RB, Dowson AJ, et al. Development and testing of the Migraine Disability Assessment (MIDAS) Questionnaire to assess headache-related disability. Neurology 2001;56(Suppl 1):S20-S28.
7. Lipton RB, Bigal ME, Ashina S, et al. Cutaneous allodynia in the migraine population. Annals of Neurology 2008;63:148-158.
8. Lipton RB, Kolodner K, Bigal ME, et al. Validity and reliability of the Migraine-Treatment Optimization Questionnaire. Cephalalgia 2009;29:751-759.
9. Martin BC, Pathak DS, Sharfman MI, et al. Validity and reliability of the migraine-specific quality of life questionnaire (MSQ Version 2.1). Headache 2000;40:204-215.
---